CIAP Operations During COVID-19 Pandemic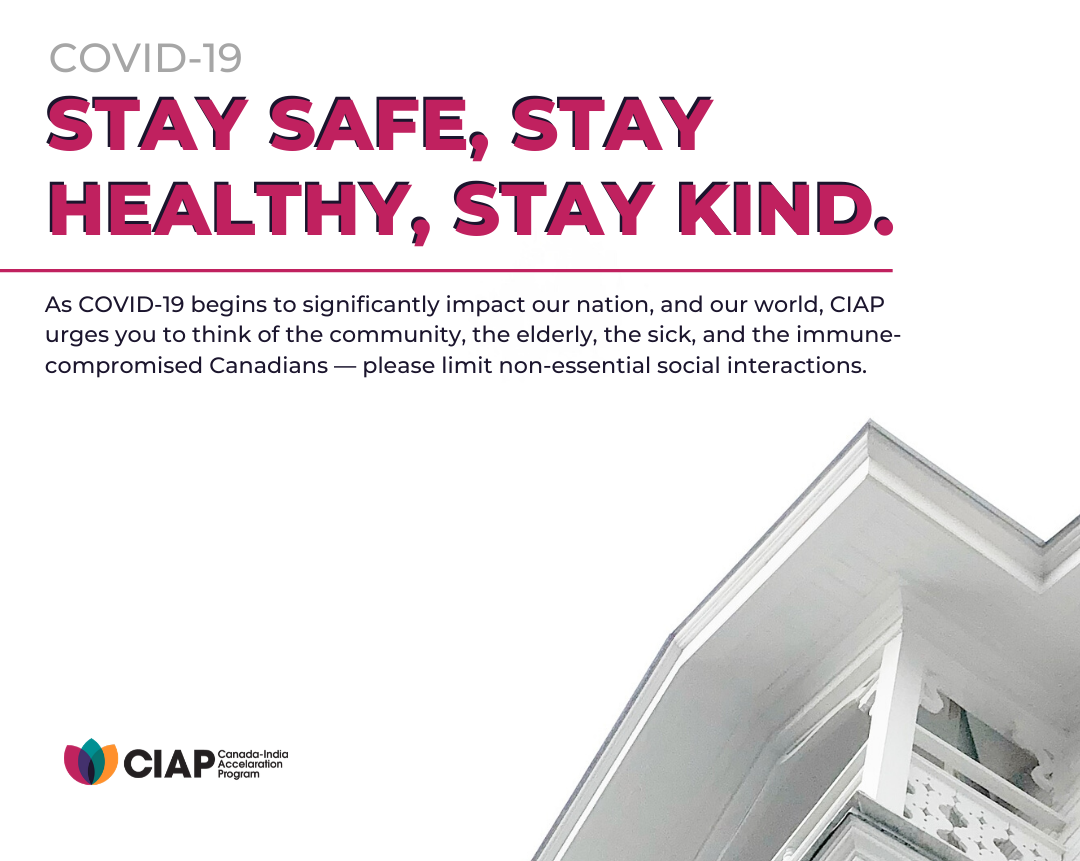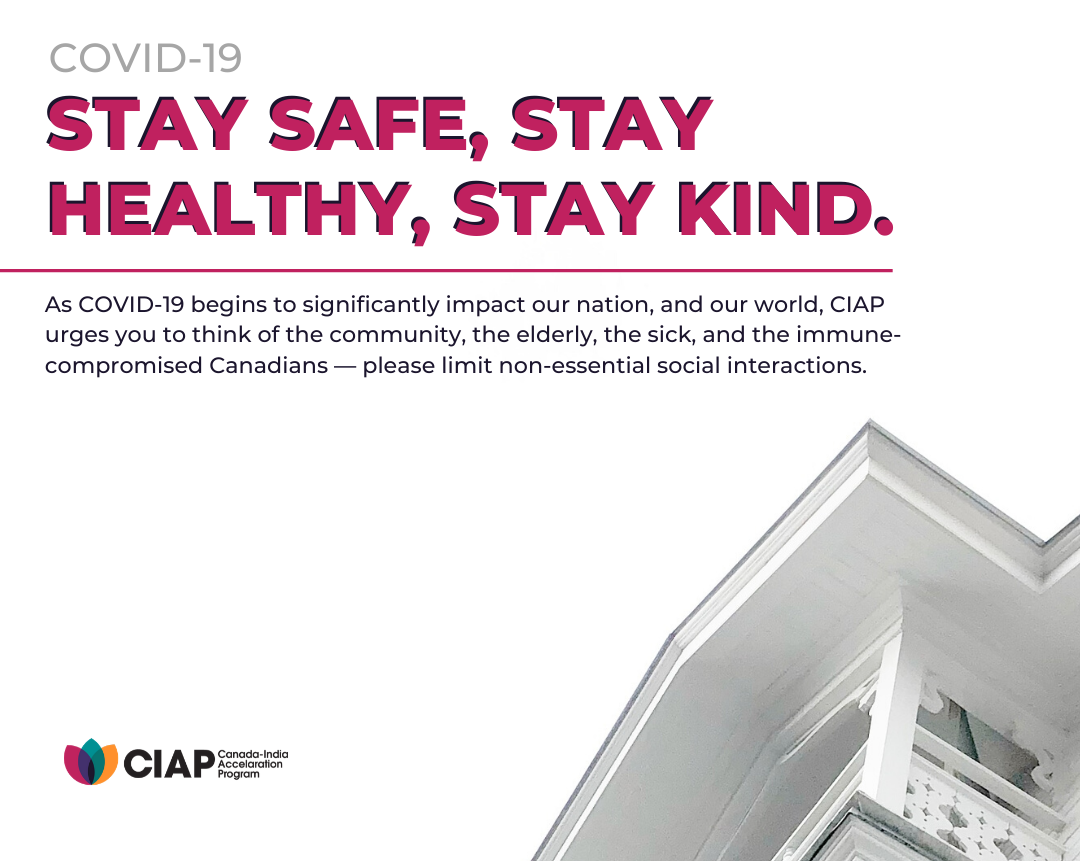 CIAP UPDATE: With the ongoing COVID-19 Pandemic, CIAP would like to share our continued support to our community, women leaders, and small-medium businesses through these troubling, and uncertain, times. We understand that with the rise of COVID-19 cases, travel bans on non-essential travel, and our country's precautions, that companies are navigating in uncharted waters.
We would like you to rest assured that we will be continuing our operations virtually, and will continue to support the entrepreneurial ecosystem — and the community at large. As we are all learning together how to best navigate these new challenges, CIAP urges you to reach out to us with other, and new, areas you may require support in as many businesses are focused on their continued operations.
The CIAP team's thoughts are with you and your loved ones — stay healthy, stay safe, and stay kind.
CIAP provides growth opportunities for female entrepreneurs while increasing foreign revenue for their ventures. We achieve this by preparing women-led Canadian businesses with access to an entrepreneurial community, the fundamentals, and the resources required to scale into international markets. Just take a peek at how CIAP 2019's ScaleCamp turned out for our impressive Cohort! ​
We know the world has changed — and there's never been a better time to grow virtually. Want in on this year's experience + learn how to test emerging markets online, operate lean and digitally?
Don't Let Hindsight be 20/20, Apply Today
Want to stay up-to-date on all things CIAP 2020?
Follow us on social:
A Carleton University Initiative
The Canada India Acceleration Program is designed to help female entrepreneurs break into new markets, make impactful connections, learn valuable skills and spur venture growth. The CIAP strives to position Canadian start-ups in emerging markets, such as India, creating more expertise and growth opportunities.
Tap into Global Markets
Studies clearly show that women in key leadership positions benefit companies, employees, their industries and lead to increased economic growth. Through the CIAP you can expand your company's reach by entering into untapped markets, like India. We'll provide you access to market experts, mentors, and 200+ incubators.
CIAP 2019 ScaleCamp Collaborator
The 2019 ScaleCamp was run with our collaborator to bring
together a world-class acceleration program.
Accenture is leveraging the knowledge of leading experts, providing innovative incubation space for companies, and collaborating with CIAP during and post ScaleCamp.